Dear


We would like your help
We promise, it isn't hard. We just want to know who you are so we can provide the most relevant information just for you!
Jenny and I are creating again. This time we are focusing on Webinars. This format is exciting because we can discuss and clarify ideas and include WAY more images! Our Speciality!
To enable us to tailor the material to fit your needs, we have designed a very short questionnaire for you. As a thank you to those that complete it, we will be selecting a few people to join us in a free, interactive webinar.
Helping us Help you Questionnaire
---
---
New Hoof Distortions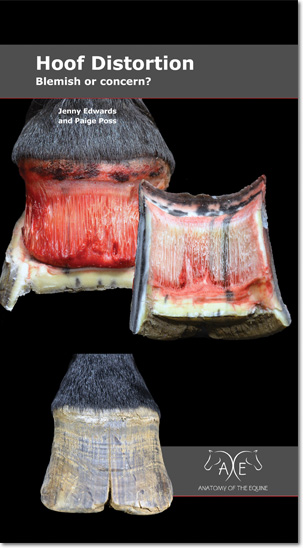 Hoof Distortions Blemish or Concern? is our latest printed and digital book.

This book is jam packed with all kinds of astonishing images that photo document changes that can occur within the hoof capsule. Seeing some of these changes may help you learn to prevent, manage or possibly reverse problems that can happen when the hoof becomes distorted.
---
What can I say, I love this book. So many of the images have proven to be useful when communicating with clients!

Just today the veterinarian and I used these images to help a client understand how her horse could rotate and crash so quickly. She was so excited that we helped her understand, she ended up buying a whole set of our books for herself!

Paige
---
Preview the images on our website. We have included a brief description of each and every page.
Hoof Distortions Blemish or Concern
---
---
All our books are available in printed and digital versions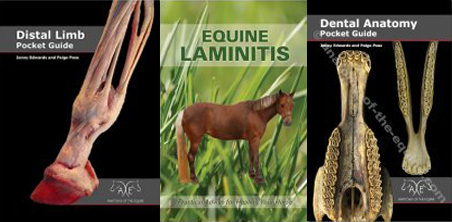 ---
Our driving aim is to produce high quality, useful material that helps demystify the study of anatomy and we are keen to work with professionals and owners alike to achieve this goal.

Remember, our questionnaire will help us accomplish this goal.

Helping us Help you Questionnaire
---
Look forward to hearing from you,

Paige & Jenny
---